April Bench Show:  1960's Flower Power
Cut specimen – one blooming stem, spike or spray from exhibitor's garden. Perennials, biennials, bulbs, tubers and rhizomes. Length of cut specimen not to exceed 24" from container rim to tip. To be exhibited in a clear glass container of exhibitor's choice.
Marianne added this: Always difficult to "judge", make determinations,  from a Photo…color and shading may be off due to lighting….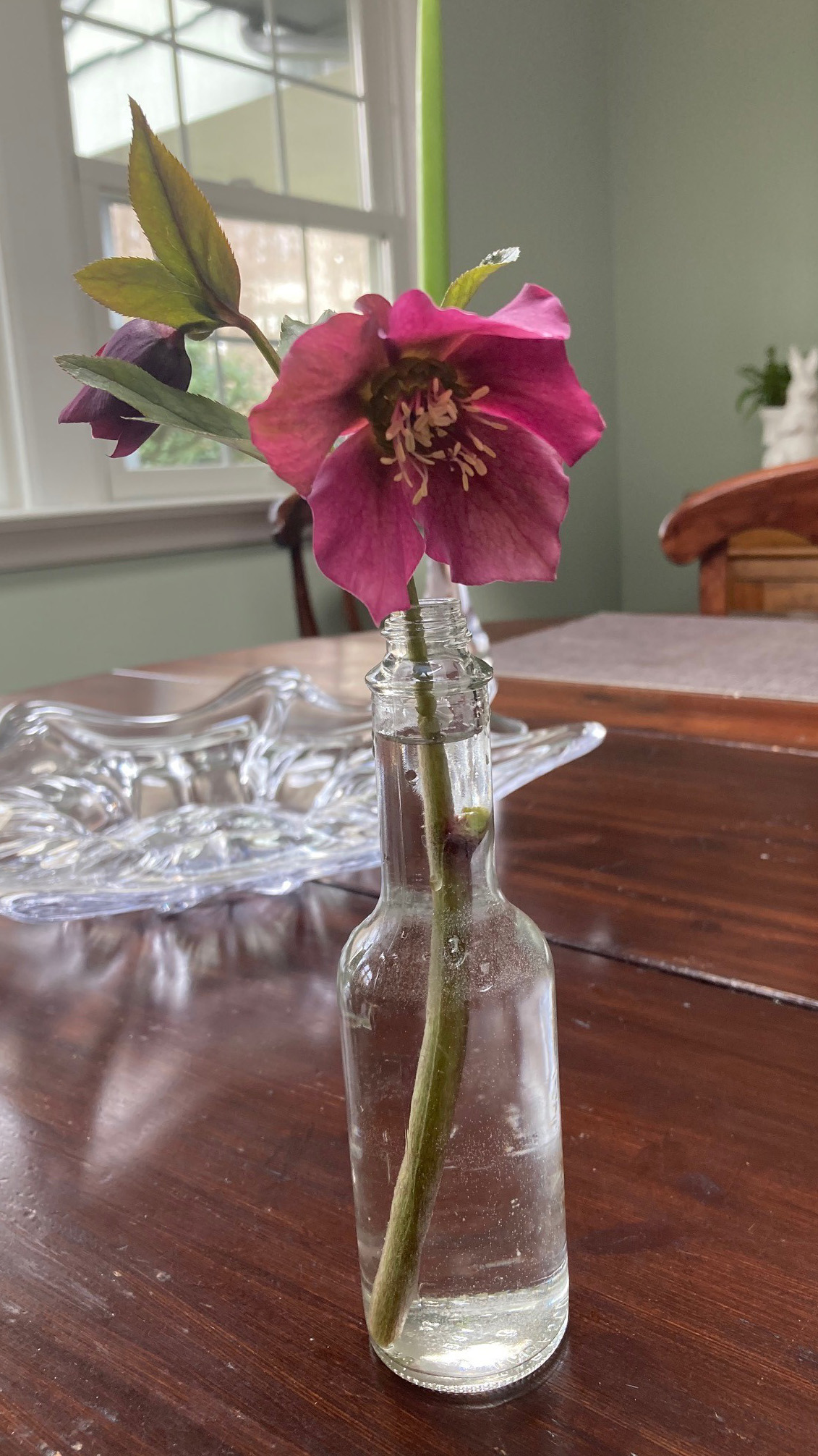 Class: Perennials – Entry #1
Helleborus Hellebore
Susanne W.
Comment: Fresh Blossom and one coming
93 Points
Class: Cut Flowering Branch – Entry 4    
Prunus armeniaca Apricot
Rosemary
Comment: Fully blossomed stem should yield great fruit
93 points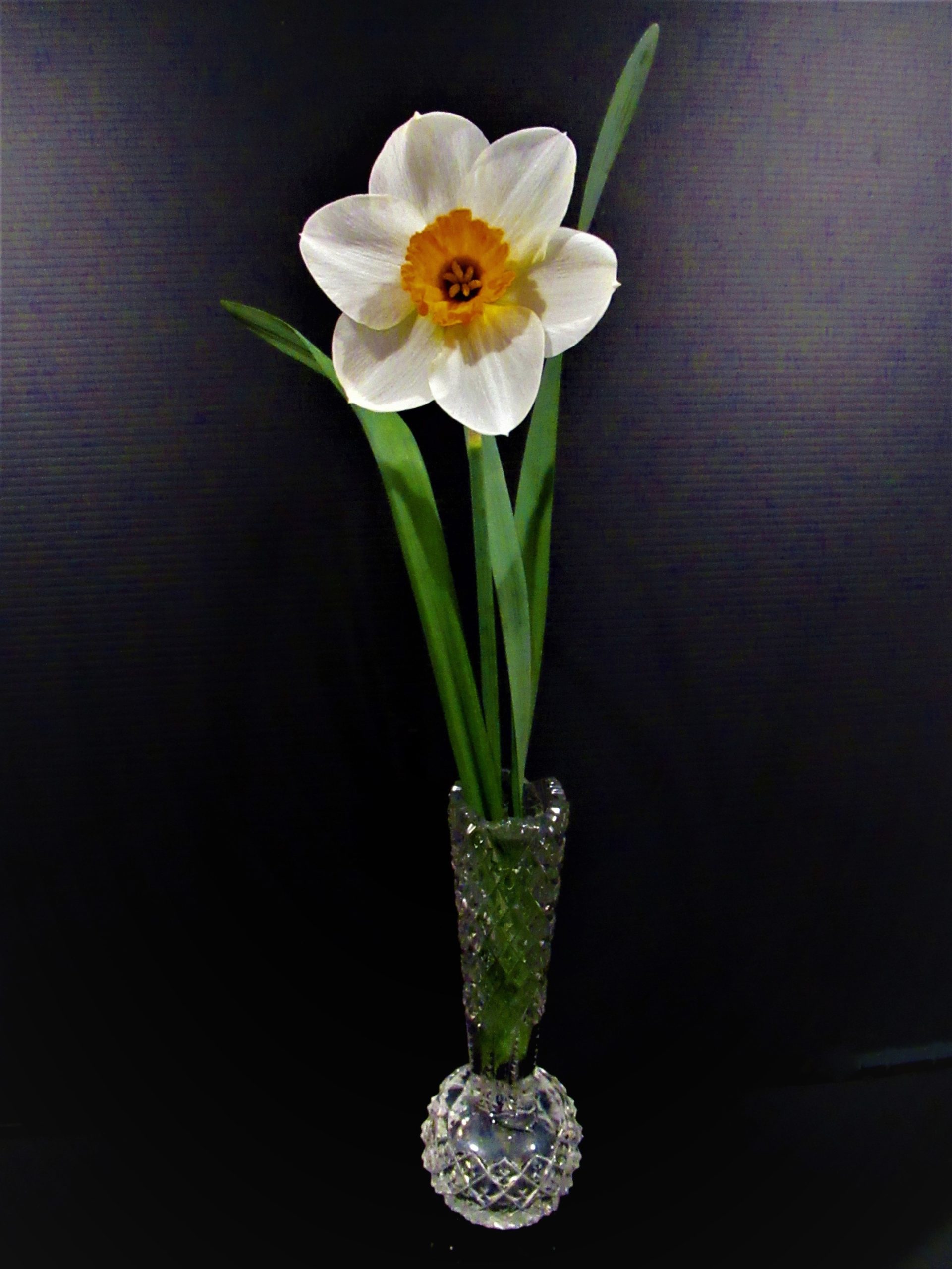 Class: Bulbs – Entry 5      
Narcissus Daffodil unknown variety
Candy
Comment: Crisp form, stem and sepals
91 points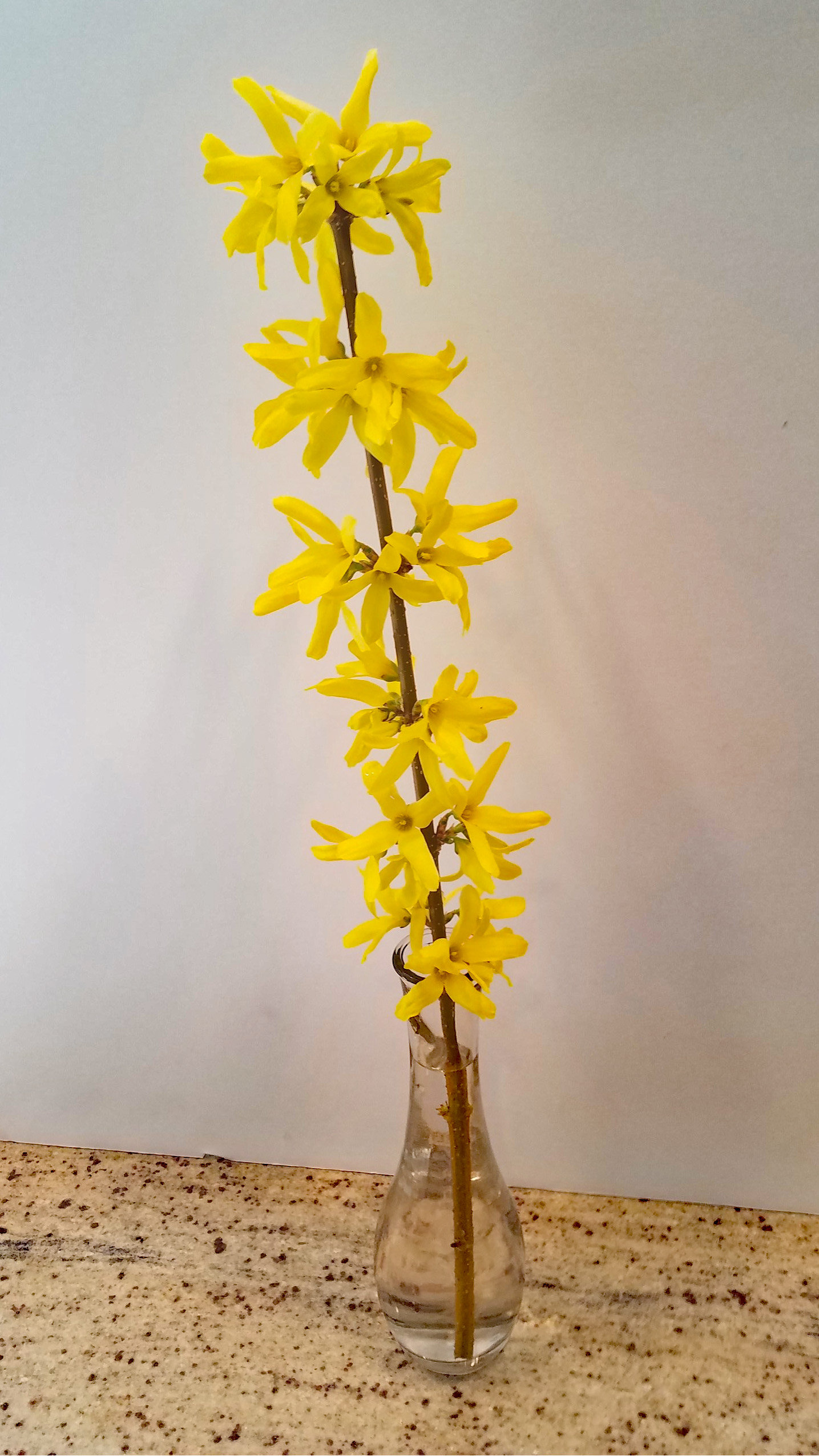 Class: Cut flowering branch – Entry 2 
Forsythia Golden Bells
Deb
Comment: Full bloomed branch, good color
90 points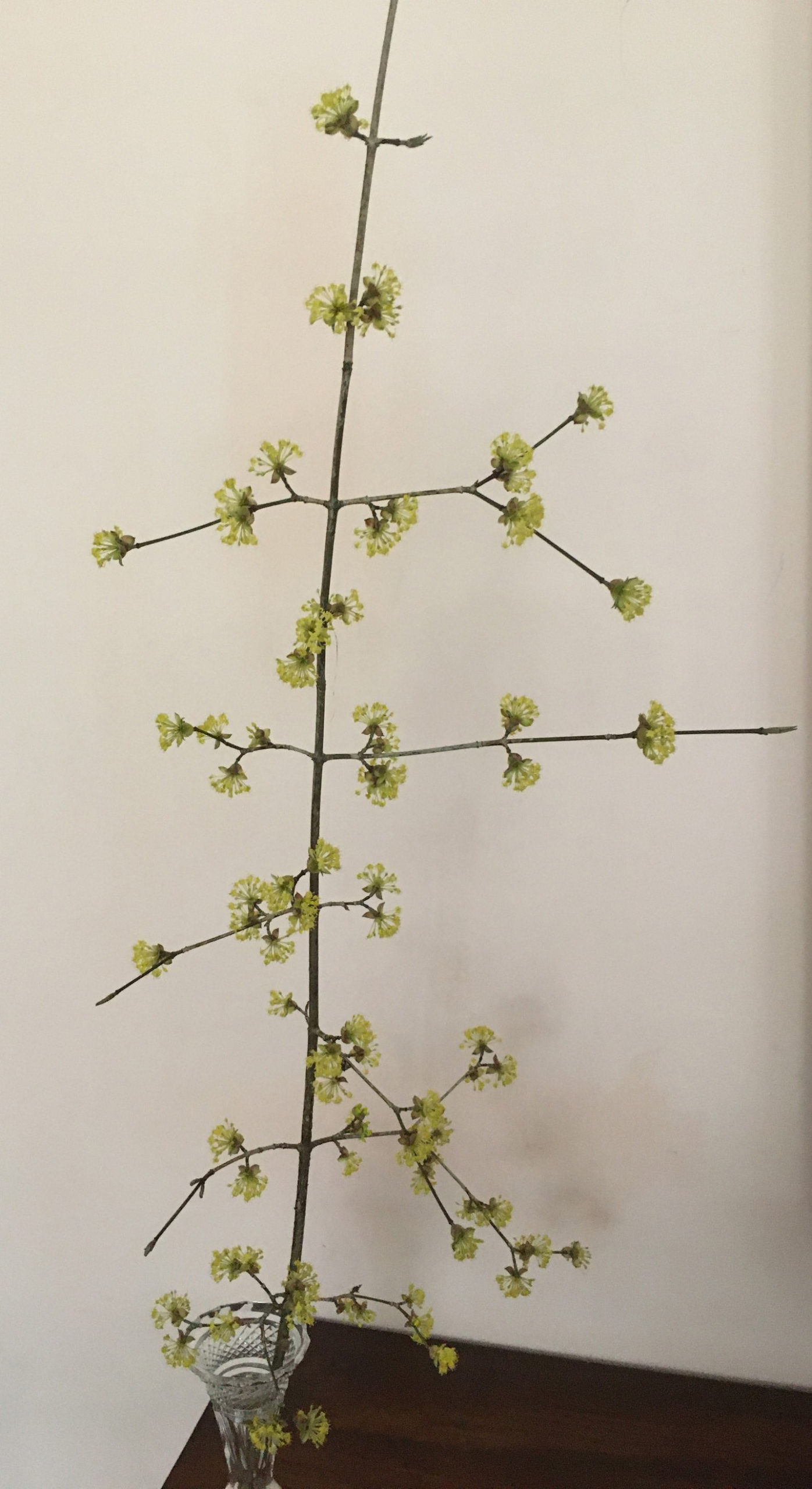 Class: Cut Flowering Branch – Entry 3  
Cornus mas Cornelian cherry (dogwood)
Marianne
Comment: A better balanced branch would show
the blossoms to their full beauty
89 points
Class:  Bulbs – Entry 6      
Narcissus Daffodil 'Barrett Browning'
Beazie
Comment: Strong stem and color.
One petal seems to have slight damage.
89 points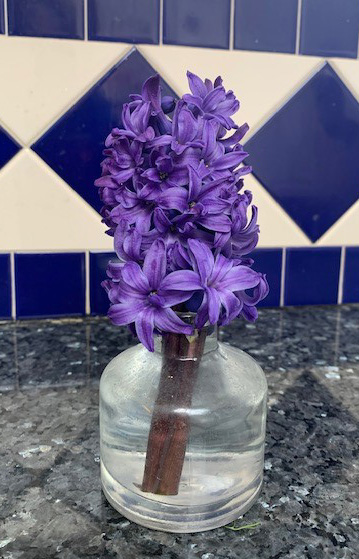 Class: Bulbs – Entry 7    
Hyacinthus orientalists  Hyacinth unknown variety
Irma
Comment: Deep color and good size a few
florets appear to have browned tips.
89 points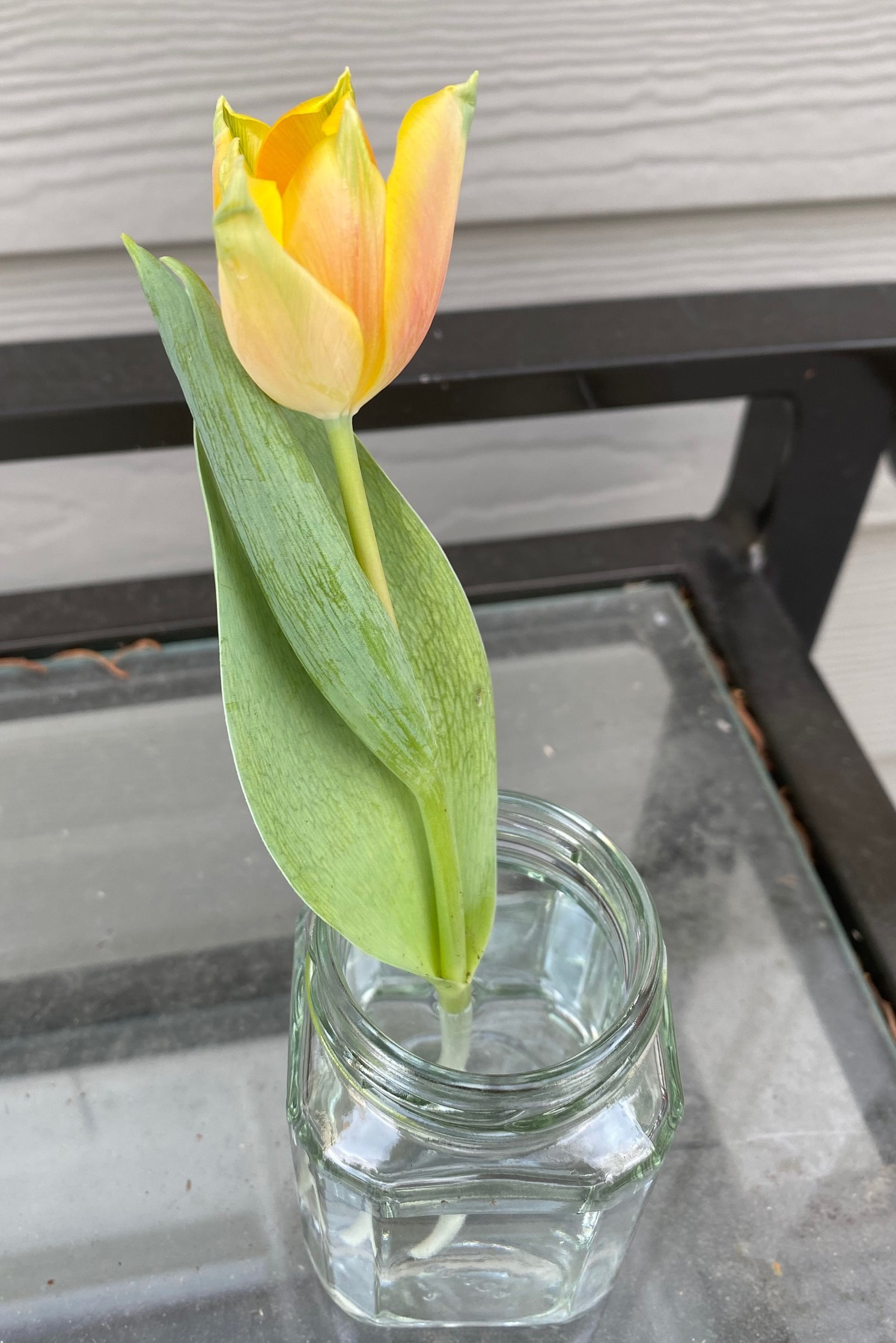 Class Bulbs – Entry #8   
Tulipa Tulip unknown variety
Susan M.
Comment: Should be lovely flower when fully open,
but leaves in photo appear yellowish
88 points