The Schedule
Floral Design – Trees at the Bartlett:   A "welcome home" arrangement for a hall table using fresh flowers, leaves, bark, branches, seeds, or twigs.  No size restrictions.  Accessories permitted. To be viewed from the front. (Photo to be submitted for judging and discussed at the meeting)
~~~~
Due to the number of entries, the September Floral Design Bench Show was divided into two classes.  The first class is the Novice Class.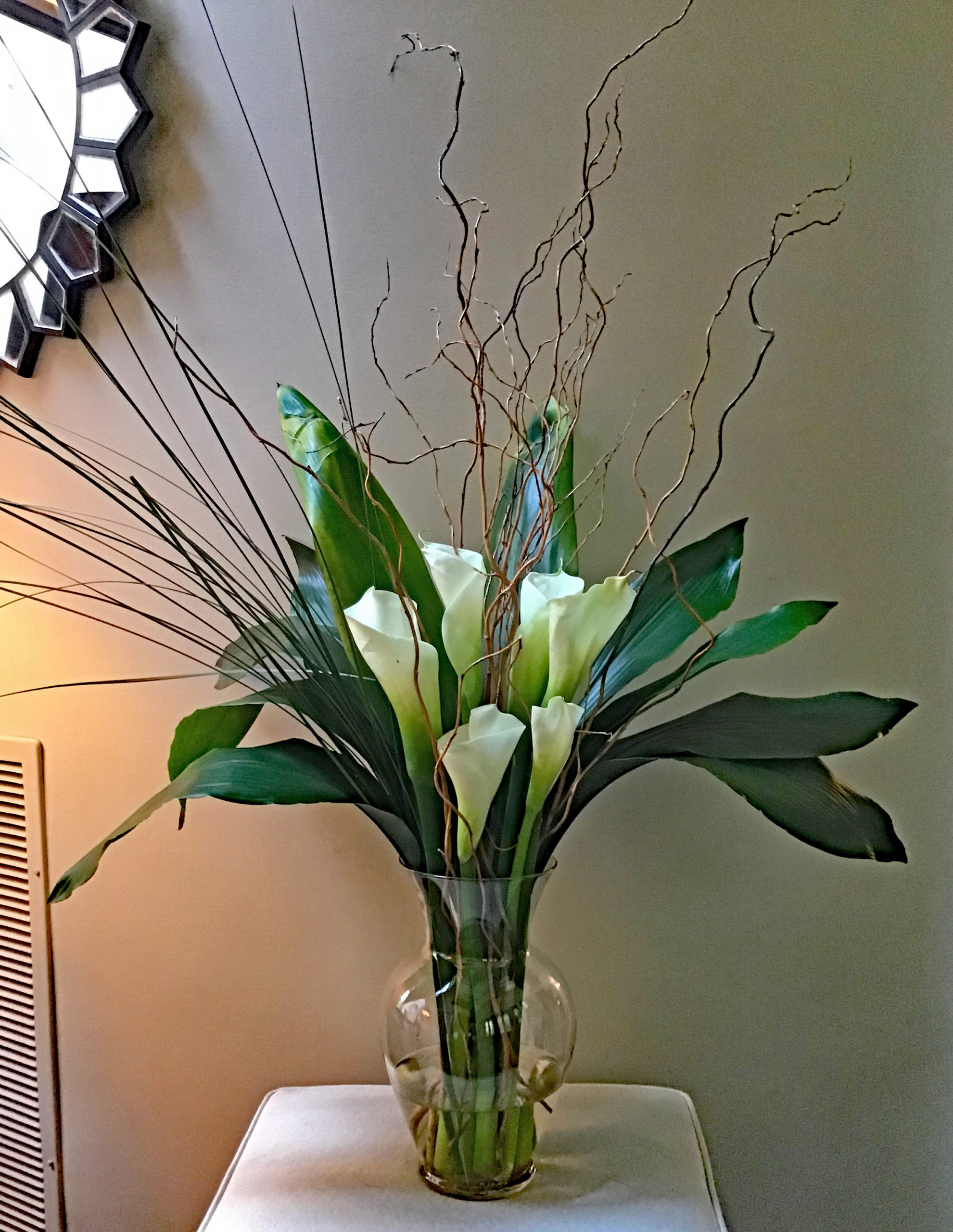 First Place
Judge's Comments:
Welcome home!
A serene feeling of welcome rises from the strong vertical stem group opening up into encircling foliage "arms".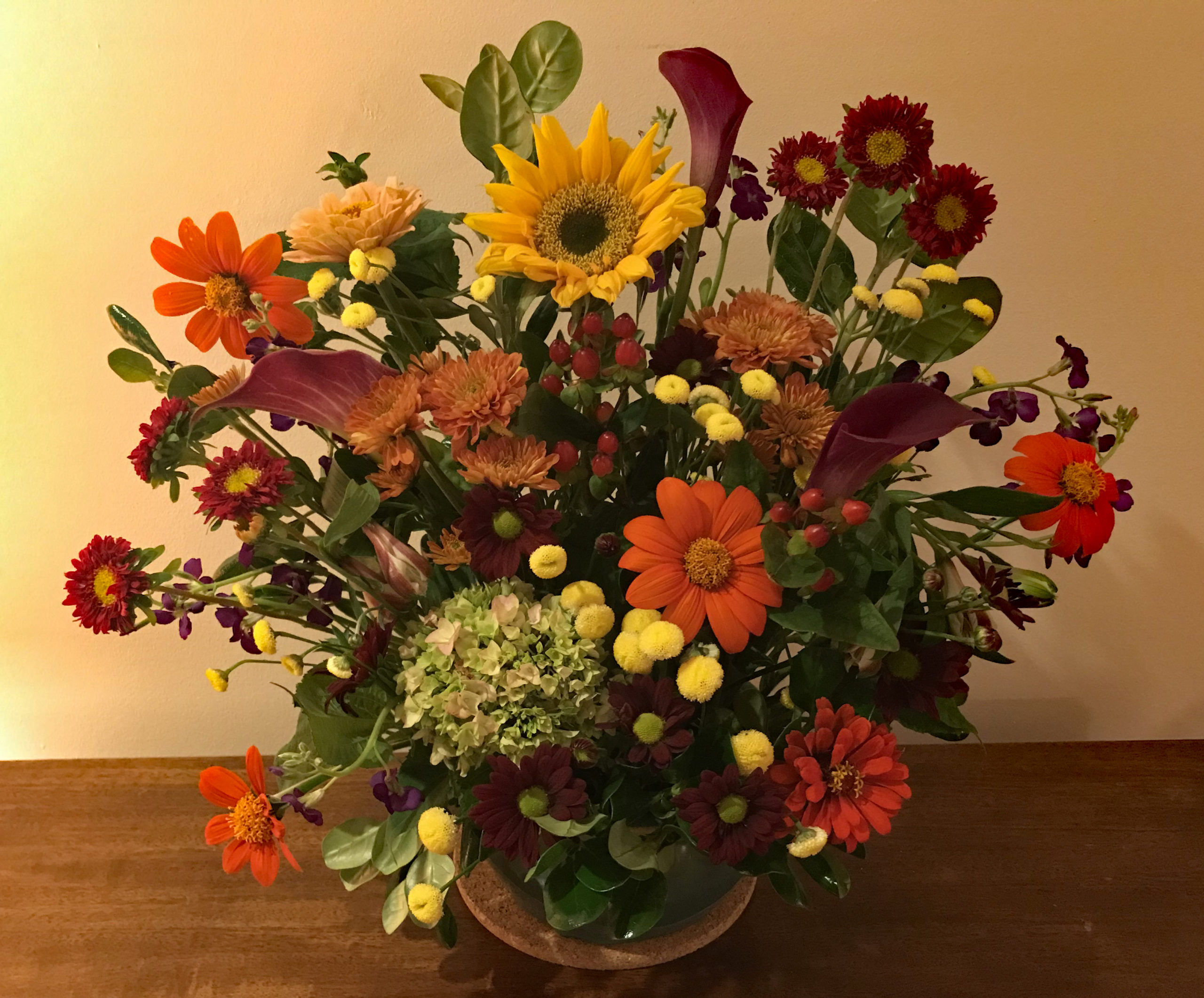 Second Place
Judge's Comments:
Autumnal jewel tones in the variety of flower forms provide strong textural interest for the eye.
The brilliance and placement of the larger yellow flower just above the similar-sized white/green hydrangea create a visual vertical element that interrupts the circular form.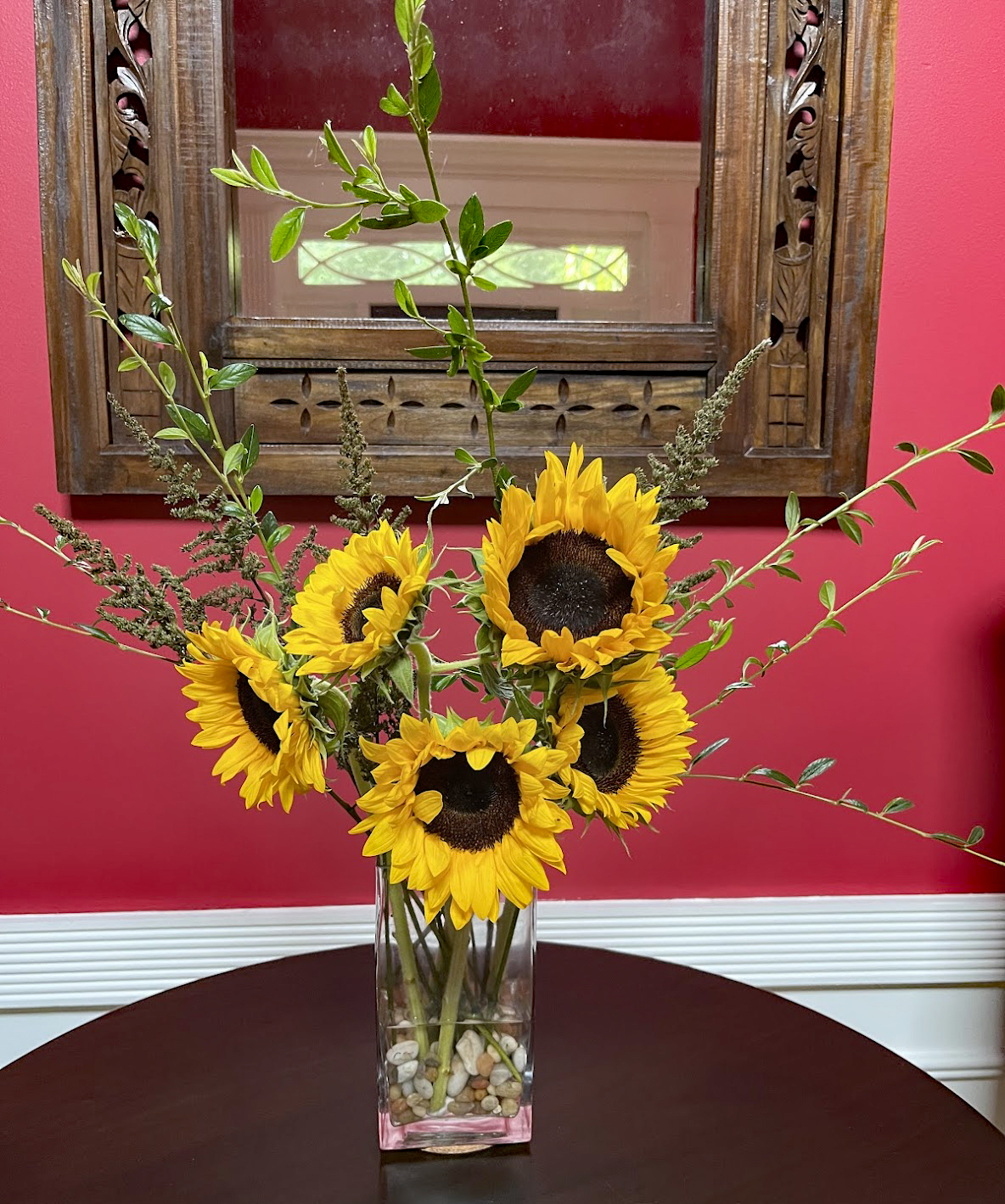 Third Place
Judge's Comments:
Repetition of pointed flower petal forms extend into the radiating branches makes a warm welcoming sunburst.
There is a void at the center of the sunflowers that
makes an empty space.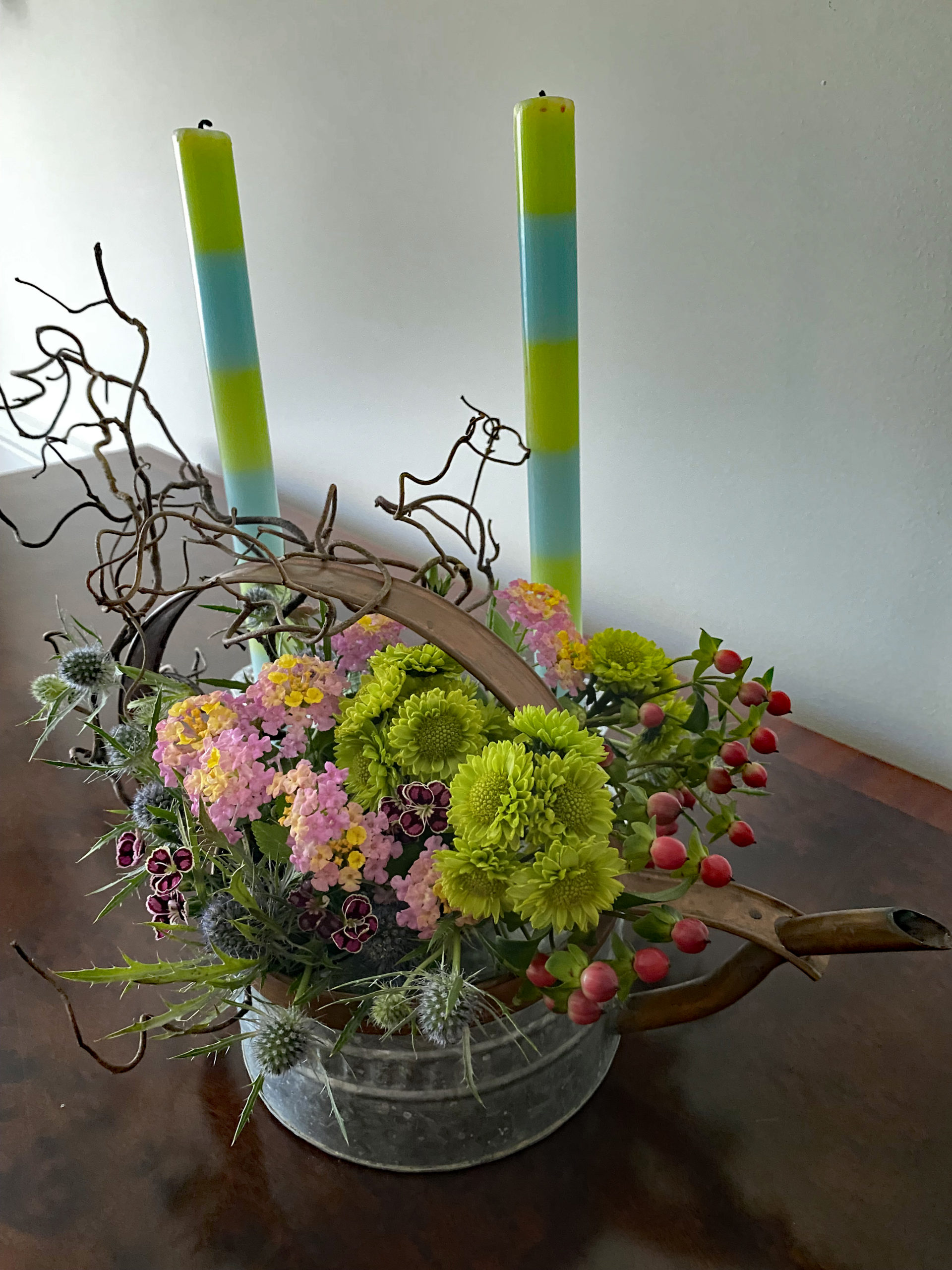 Honorable Mention
Judge's Comments:
Bold use of complementary colors and the circular metal form draw the eye into this modern mass.
The strongly vertical candles and the horizontal
spout interrupt this rhythm, leading the eye
out of the arrangement.
Class Two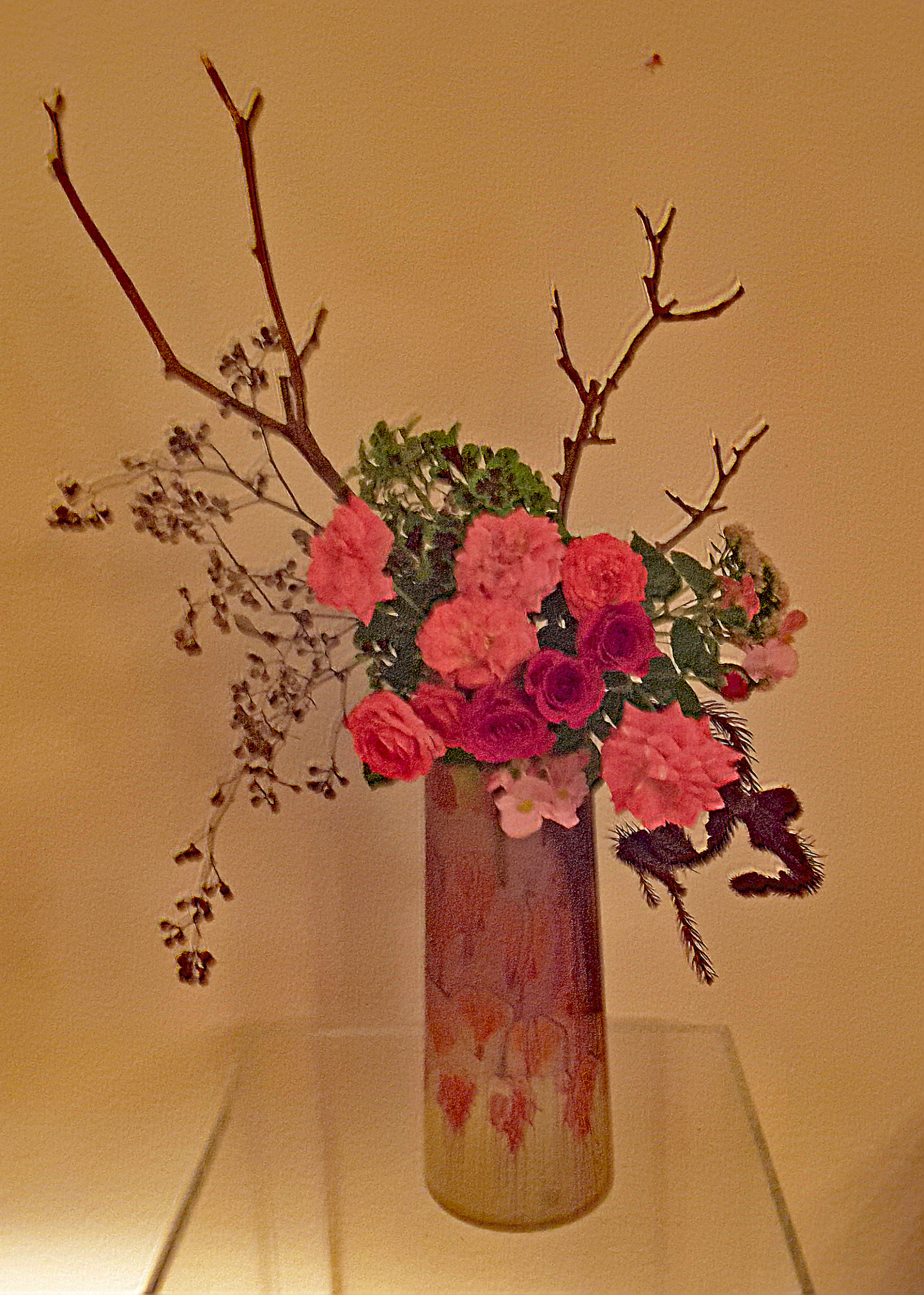 First Place
Judge's Comments:
The sophisticated modulation and balance of muted colors and textures in plant material and container create a harmonious warm welcome!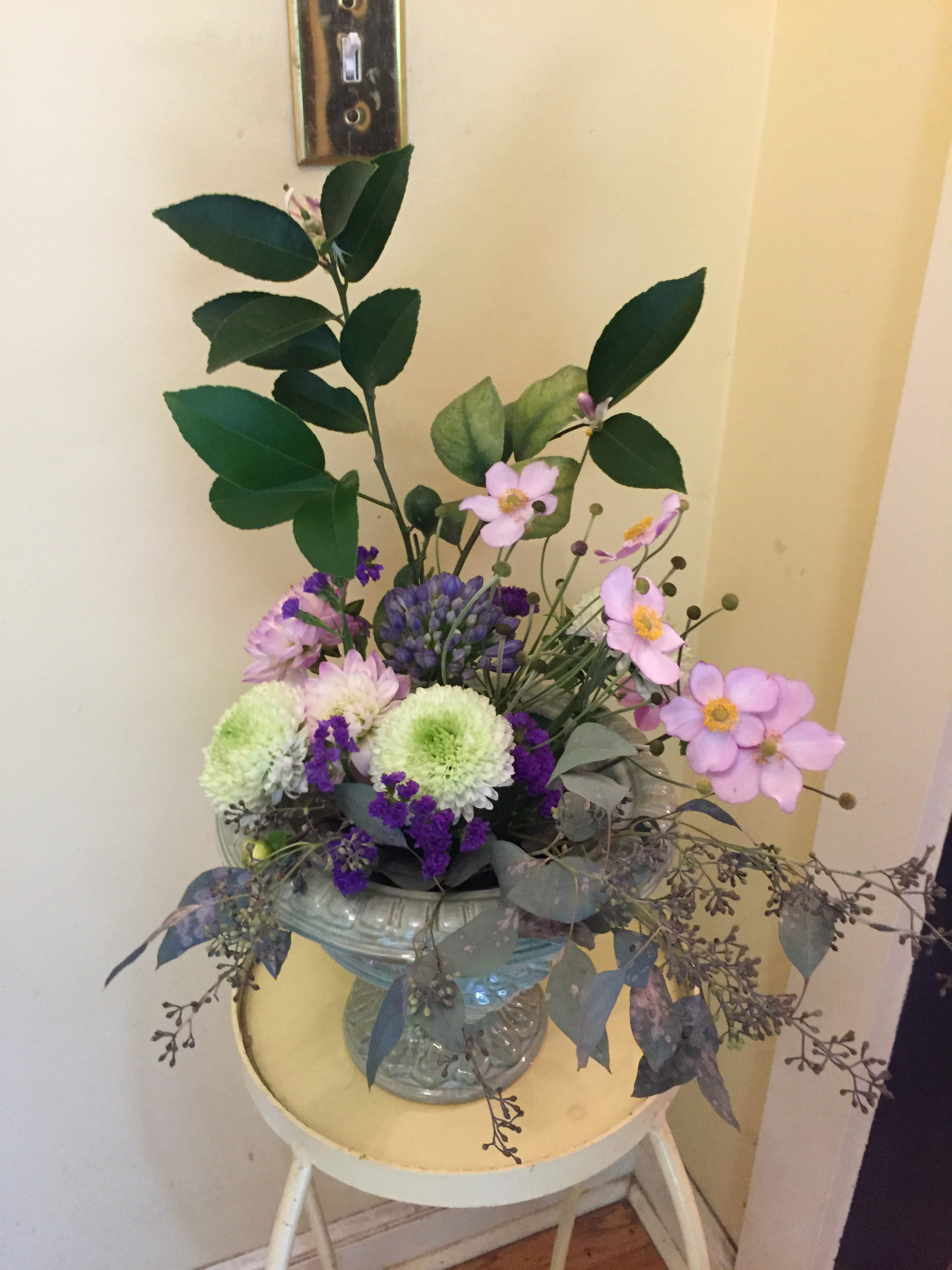 Second Place
Judge's Comments:
The repetition of color and form creates a light
and airy rhythm.
The weight of the leaf size and dark color on the
vertical branch is out of proportion and harmony with the basic arrangement.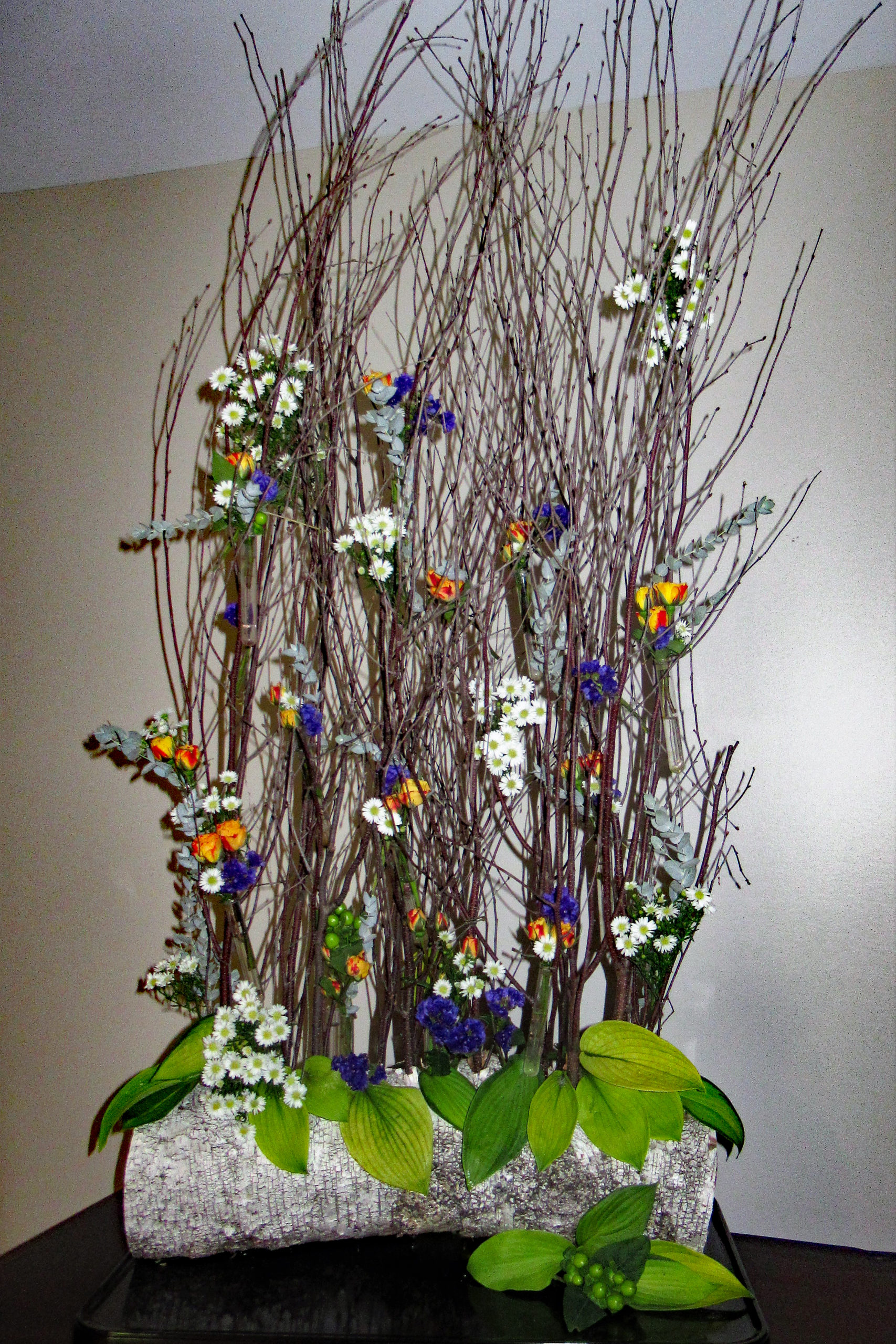 Third Place
Judge's Comments:
This modern arrangement has intriguing patterns of color ascending the vertical matrix of sticks, making a dynamic rhythmic pattern.
The white log base is not in proportion, despite the green color blocks, to anchor this arrangement.
A side comment here: the shadows of the sticks confuse the background on the photo. The upper part of the arrangement may well be more airy than it appears.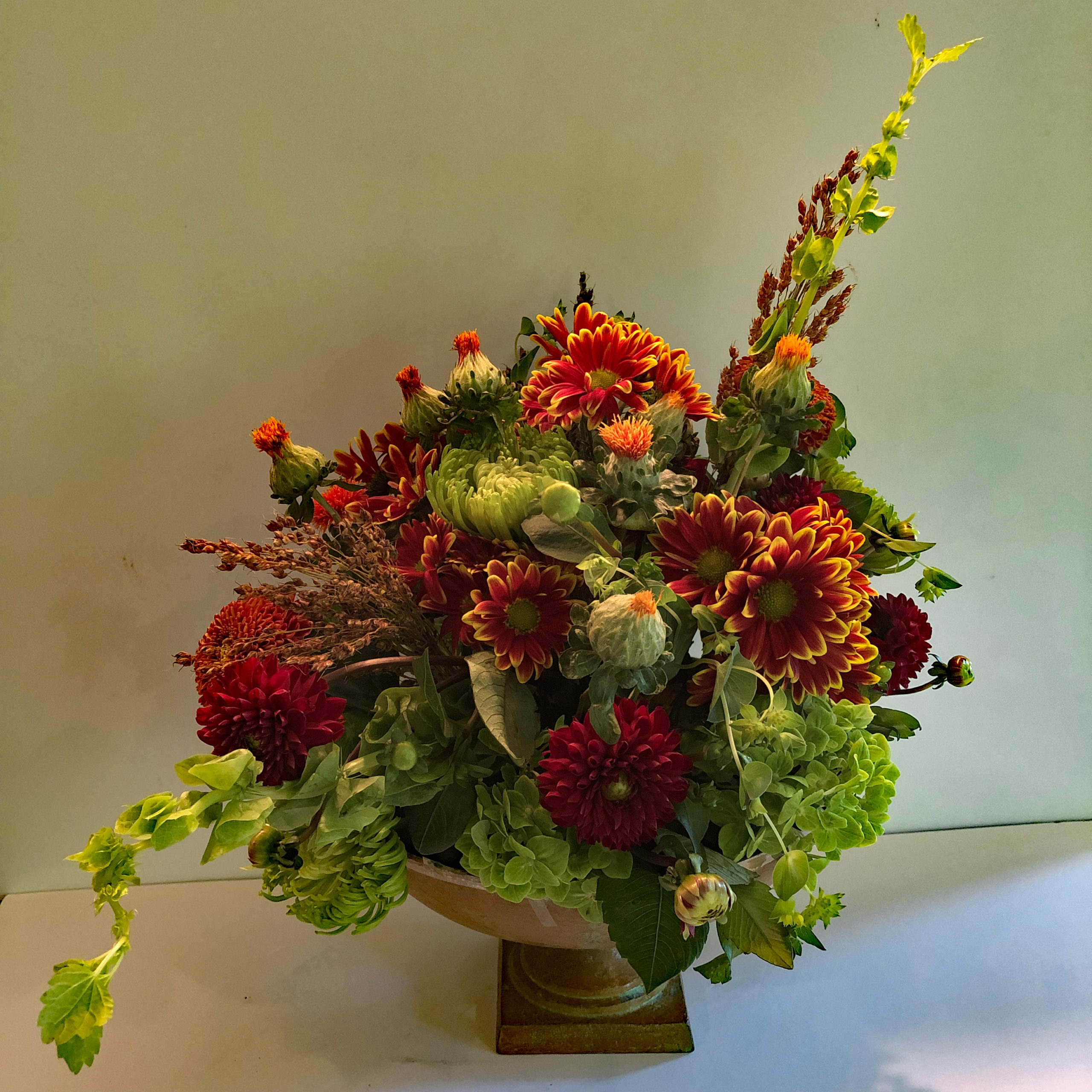 Honorable Mention
Judge's Comments:
A rich selection of complementary colors, contrasting forms and varying textures give depth and rhythm
to this mass arrangement.
The extending arms on each side lack connection
with the strong compact round form of the rest
of the plant material.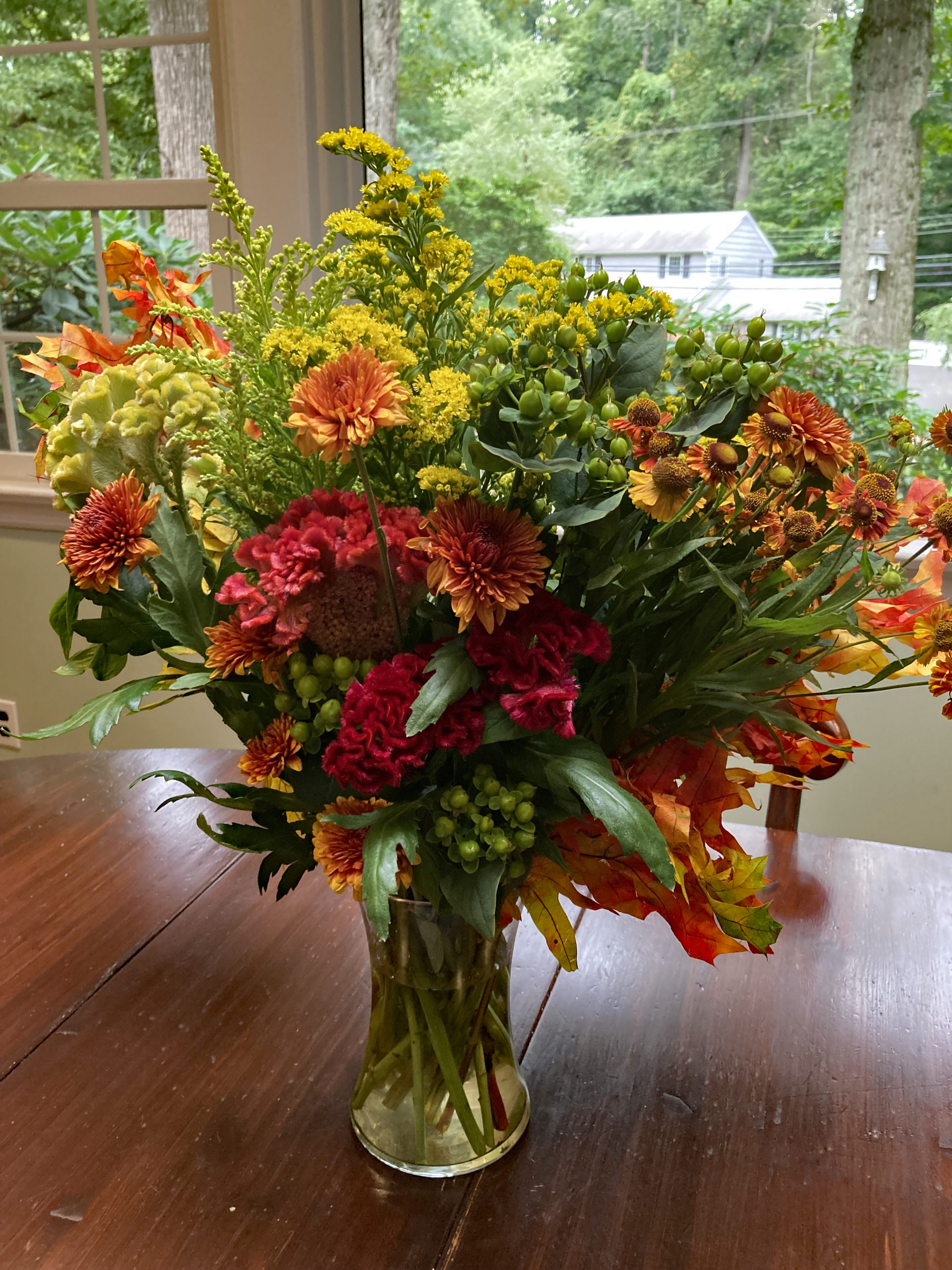 Honorable Mention
Judge's Comments:
This soft mass arrangement uses analogous color gradation to make a warm welcome.
The glass container's transparency and size is light weight in proportion to the size and richness of plant material.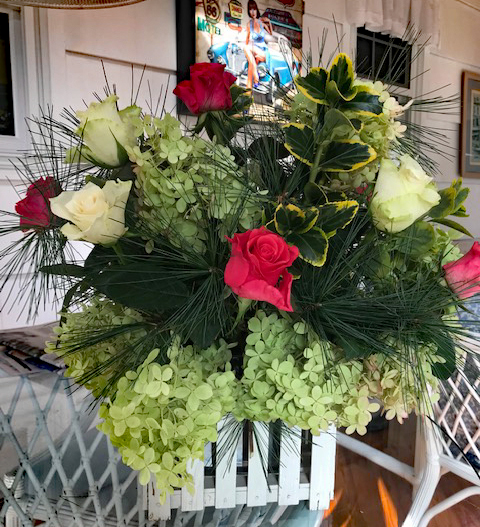 Honorable Mention
Judge's Comments:
The use of pine needles behind each rose creates a joyful repetition of form
There is a visual void on the lower left that
creates an imbalance.