Welcome to
 The Stamford Garden Club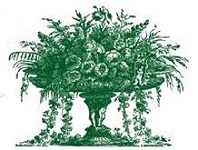 About The Stamford Garden Club
Founded 1921, The Stamford Garden Club is a member of The Garden Club of America, Inc., the Federated Garden Clubs of Connecticut and the National Council of State Garden Clubs, Inc.
The purpose of the Garden Club of America is to stimulate the knowledge and love of gardening, to share the advantages of association by means of educational meetings, conferences, correspondence and publications and to restore, improve and protect the quality of  the environment through educational programs, and actions in the fields of conservation and civic improvement.
________________________________________________
Please Join Us

Spring into Summer!
May 9, 2019
6:30-9:30 pm
Stamford Museum & Nature Center
Event highlights:
Silent auction featuring garden essentials & floral
arrangements, a boutique and festive tables!
For tickets, please click here:
https://the-stamford-garden-club-inc.weebly.com/
_________________________________________________
The Lettuce Challenge!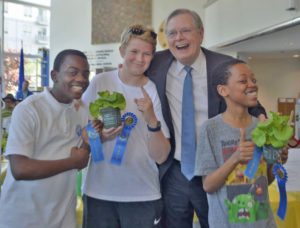 Mayor David Martin with Lettuce Challenge winners.
Thank You to Eastern Land Management for their generous donation supporting The Lettuce Challenge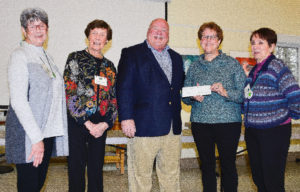 From left to right; President Sharon Larson, Marion Glowka,
Bruce Moore CEO ELM, Peggy Erlenkotter & Lenore diPalma.