Membership Meeting
September 8, 2020 @ 9:15 am

-

11:30 am
Welcome Back!

LOCATION CHANGE….Due to mowing & seeding, we will now meet outside the Silver Center on the side closest to the Bartlett Home. The Bench Shows will be located on the patio of the Silver Center.  Come early!  Seating for 8-16 people is available at he picnic tables. Please bring your mask, a chair & your favorite beverage.
SEPTEMBER BENCH SHOW- As this is the Stamford Garden Club's centennial year, our bench shows will reflect this theme. Each division (flower arranging, horticulture and photography) will represent a significant period in our 100 year history.  
Floral Design – Roaring Twenties: "You Go Girl"
A whimsical arrangement inspired by a period poster. Choose one of the 4 posters seen below for your inspiration. Copies of each poster will be available at the September 8th meeting. Size not to exceed 20″ in any direction and to be viewed only from the front. Accessories are permitted.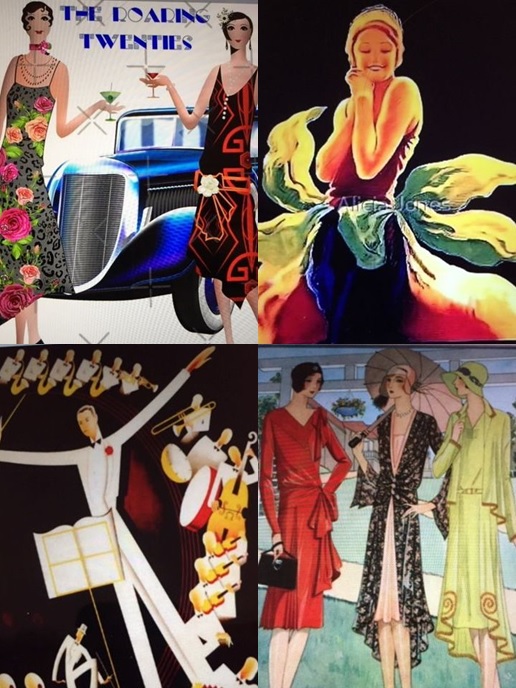 Horticulture  – 1940's Victory Gardens
Vegetable- grown by exhibitor. Displayed on a white paper plate, committee will provide.
Class 1: Enter 3 small vegetables- peas, beans, cherry tomatoes, etc.
Class 2: Enter 1 large vegetable- squash, tomato, cucumber, pepper, etc.
Collection: Enter up to 5 specimens, each one a different variety, only 1 stem each. Grown by exhibitor. To be displayed in a clear glass container provided by exhibitor.
Class 3: Flowers- annuals, biennials, perennials
Class 4: Herbs- annuals, biennials, perennials
You may make one entry in each class. Remember to groom your entries- remove insects, brown or chewed leaves, soil on leaves and stem, etc.
Photography – 1940's Victory Garden
During World War II, along with food rationing, the government encouraged citizens to plant Victory Gardens to help the effort.
Photograph an old container or basket filled with the vegetables you would grow in a Victory Garden. Photos should be in color, printed 8×10 and mounted in a 11×14 mat. Photos can be printed at CVS or Walgreens where you can ask for help if needed.
2020-2021 Times:
9:15: All Bench Show items in place
9:15: Social Time
9:45: Meeting
10:30: Review / Learning Time – Bench Show Items; Social Time
Noon – Final Appreciation of Bench Show and depart